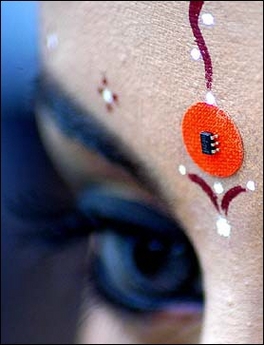 I recently read a book called Namesake by Jhumpa Lahiri which describes vividly the reality of immigrant life and contains the following passage:

" .. being a foreigner, Ashima is beginning to realize, is a sort of lifelong pregnancy – a perpetual wait, a constant burden, a continuous feeling out of sorts. It is an ongoing responsibility, a parenthesis in what had once been ordinary life, only to discover that that previous life has vanished, replaced by something more complicated and demanding. Like pregnancy, being a foreigner, Ashima believes, is something that elicits the same curiosity from strangers, the same combination of pity and respect."

I read this book with the shocking realisation that I have become the Immigrant Woman who I used to see walking along the roads of Birmingham or London, neither here nor there, holding up the queues in the supermarket with her faltering English and insisting on talking to her children in her native language.

What, I would wonder, would possess these women to abandon all they know and go live in a totally alien country for no other reason than that their husband happened to come from there? Why not find someone closer to home?

Without realising it, I have turned into one of them and now I have nothing but respect for these women. Being an immigrant means the sudden contraction of your world. I'm the one attracting curiosity when I venture out in something traditional, I'm the one holding up the queue in the supermarket with my faltering Greek, I'm the one who speaks to my godson mostly in my second language even though I know there's not a snowflake in Hell's chance of him knowing what I say.

I'm the one who people speak to rudely on the phone because they quickly deduce that my poor and accented Greek means I'm a foreigner. Today a woman dismissed my query about the price of a holiday telling me only that it was "very expensive".

Was she just badly trained, or did she mean that it was too expensive for the likes of me?